VIBRANT
PRINTED TABLECLOTHS
Don't Pay for Artwork!

3 x Styles to Choose from

High Grade Material
Australia's Leading Designer of Custom Printed Tablecloths
Custom printed tablecloths provide a great way to promote your business, trade show event or conference. Our promotional tablecloths are custom printed in full high resolution colour and can be used on standard 4 ft, 6 ft and 8 ft trestle tables. The perfect way to transform a trestle table into a high impact marketing tool to promote your business or event.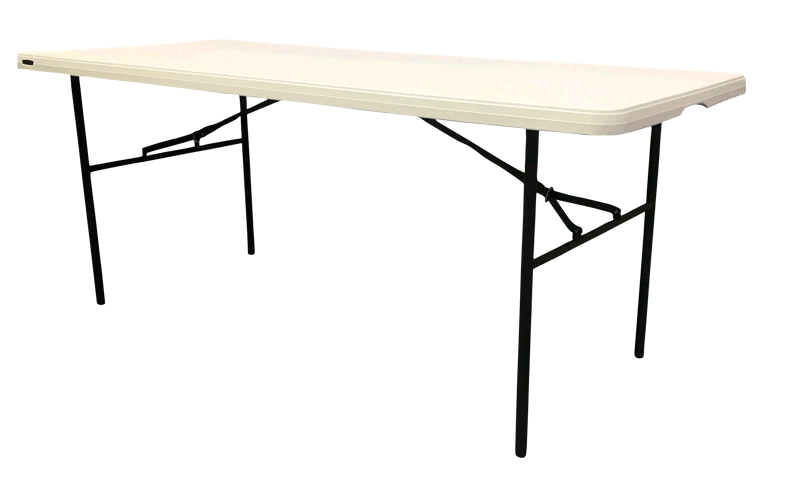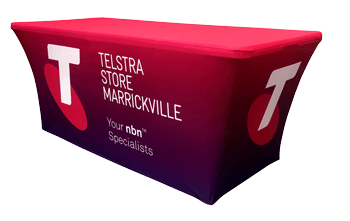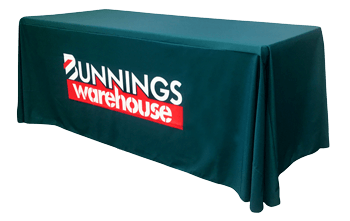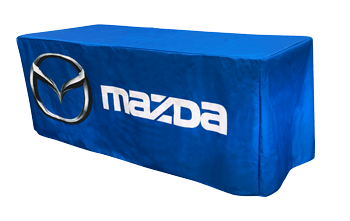 Enjoy fast and flat rate shipping on all orders
Promocolour offers flat rate shipping Australia wide for every custom printed table cloth. This saves you and your business time and money. Your vibrant new branded tablecloths will be delivered to you in Sydney, Melbourne, Brisbane, Perth, Adelaide, Hobart, Darwin and any regional town in Australia.
Easy ordering process
Simply complete a fast quote. Reply with a brief description about the design. We'll create a mock up and send through for your feedback and changes.
3 types of table cloth available: Fitted, loose or stretch.
Printed in full high resolution colour
Standard sizes for trestle tables. Custom sizes available.
Fast and easy installation
Free Artwork design
Things to know about our printed tablecloths
What materials do you use? For our fitted and loose tablecloths we use a high quality 230g polyester fabric and for our stretch tablecloths we use a high quality 320g polyester fabric.
How many colours are available? We can print any colours. All our promotional tablecloths are printed in full colour CMYK. We can colour match any logo and we can even print photographs on to your tablecloth.
What is a standard size? The most common trestle table is 6ft (1820mm length). We also produce 4ft and 8ft tablecloths, but can even print custom sizes if required.
Do the tablecloths have an opening? You can choose to have the backside of your tablecloth closed or open so you access underneath easy.
How long does a tablecloth take to produce? Our normal lead time is 5 days from artwork approval, plus shipping.
Taking care of your printed tablecloth
If you find any creases in your polyester fabric, we recommend uses a steamer to remove. A warm iron can be used, but the iron must not contact the fabric. A towel can be used to seperate.